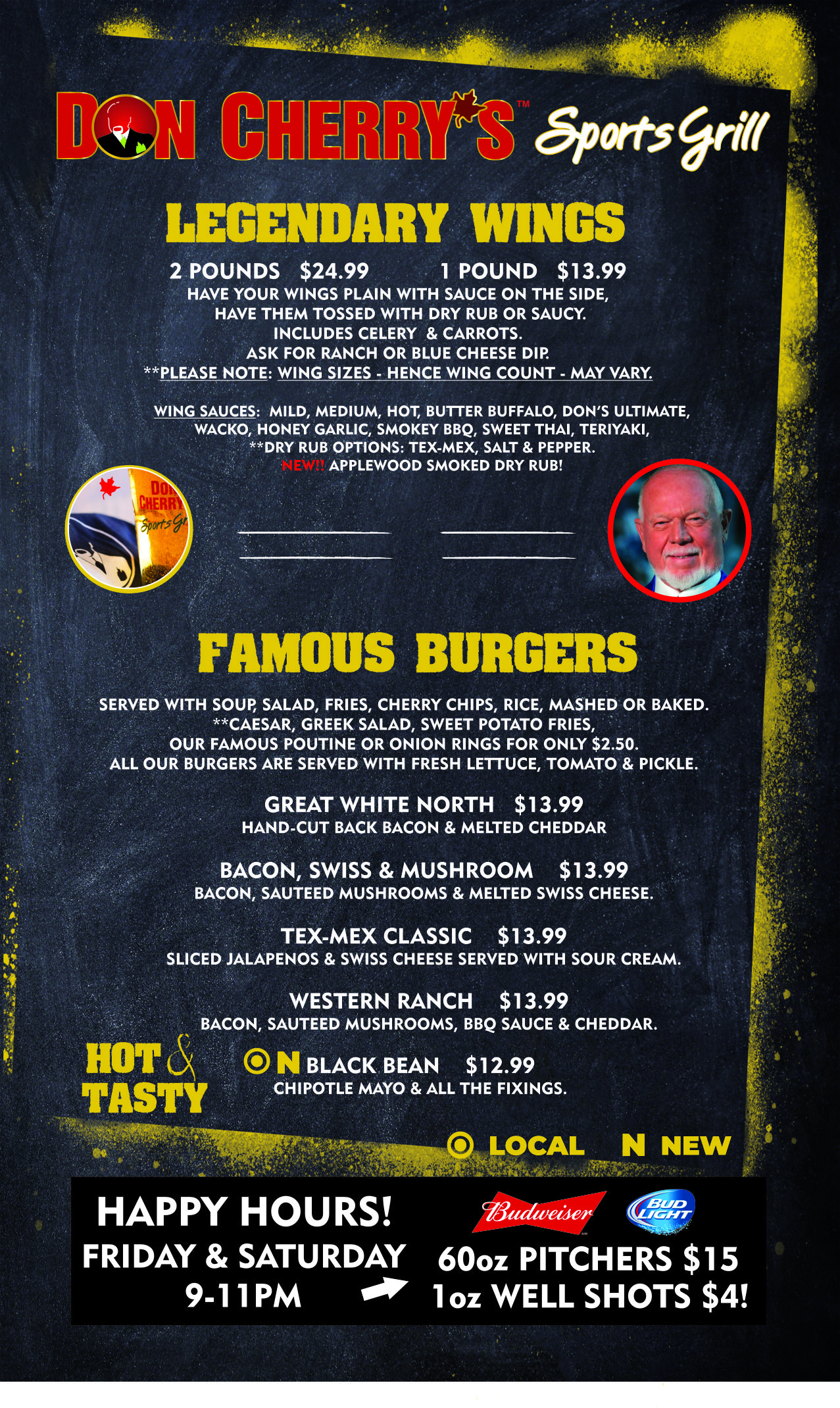 Everyone enjoys the world famous hot wings at Don Cherry's in Sydney River NS. You can order your hot wings plain or with different levels of hot sauce on the side. Each order of wings may come with a side of carrots and celery, so don't forget to ask your friendly waitress.
Most people come for Don Cherry's Tuesday wing nights or the Thursday wing nights!
For the cheapest and  best wings in Sydney NS, come to Don Cherry's Restaurant in Sydney River.
If you want to reserve a few tables for your company or if you are bring your team, don't forget to call ahead to make a reservation – 902-539-5343
Wings
Hot wings
Medium wings
Mild wings
Butter buffalo wings
Don's ultimate wings
Wacko pepper wings
Sweet Thai wings
Smokey BBQ wings
Honey Garlic wings
Teriyaki wings
Dry rubbed Tex Mex wings